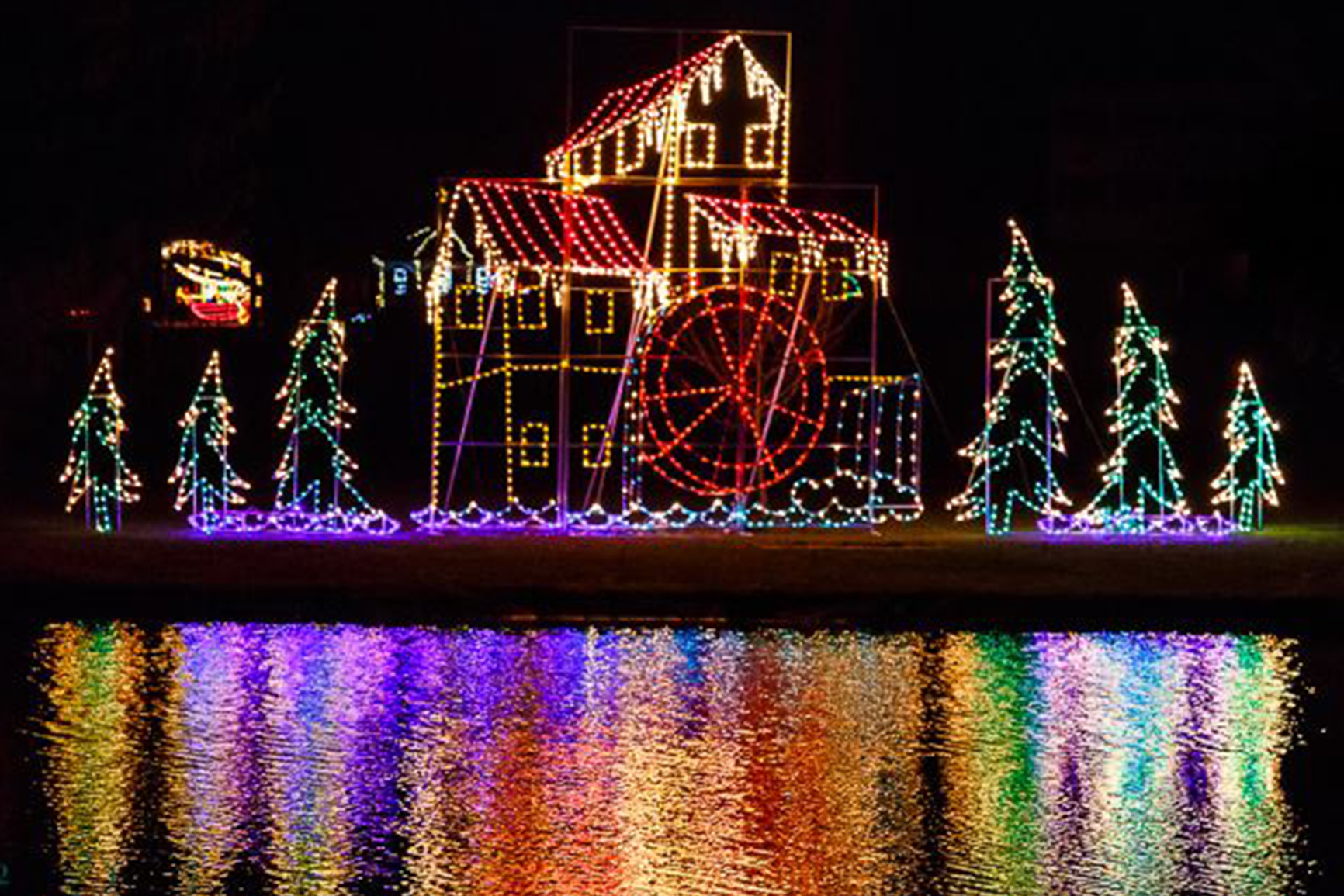 The Joy of Christmas drive-through holiday light display features more than one million lights in 80 holiday scenes. Admission is $10 donation per vehicle (cash only) or $25 for a seasonal pass.
Hours this season will be Thursday-Sunday, November 19-22, 26-29, and December 3-6, 6-9pm. Open nightly December 10-27, 6-9pm.
In addition to the light display, guests can register to meet Santa in the Ice Castle through December 23 ([email protected]) and enjoy socially-distanced pictures with Santa ($9/photo), a holiday train display and carry-out Christmas cookies, hot chocolate and food (for purchase). Guests must register in advance for Santa's Ice Castle and are required to adhere to local, state and federal COVID-19 mask, social distancing and related guidelines. The Ice Castle is closed after December 23.
For more information on Joy of Christmas, please call 330-482-2282, or visit their website.
NEW CHANGES FOR THE 2020 SEASON:
• Ice Castle by RESERVATION ONLY: ([email protected])
Time slots in the ice castle will be 15 mins only
All food purchased in the ice castle must be taken to go (no eating inside the building)
Santa photos $9 (no outside photos)
Guests must adhere to COVID-19 social distancing & masks
No crafts will be available in the Ice Castle this year
• Due to the Construction in the park there will be a new route (visit their Facebook page for map) enter corner of E. Park Ave. & Lakeview Dr.
• This year they will have a model train display. They will also be raffling off a model train for kids ages 4- 16. Each child will be given a raffle ticket for the drawing.
• Cash only at the gate and concession stands
• There will be 2 concession stands this year – the second stand will be in the parking lot of the football field. It will be open Fridays and Saturdays ONLY. Drive thru style with hot chocolate and cookies only.