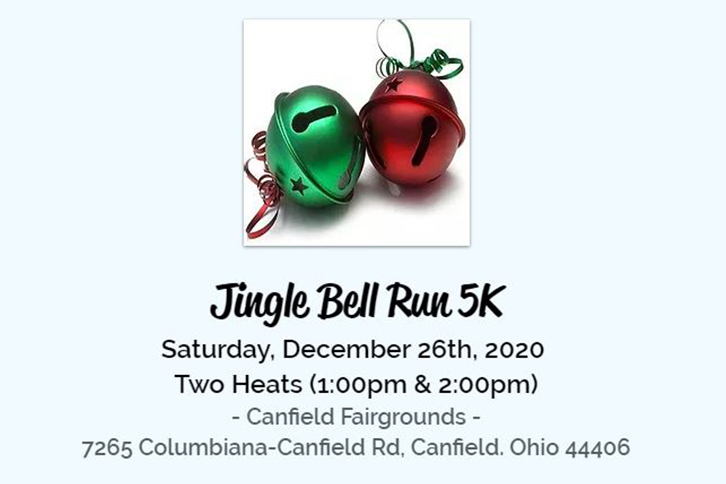 Second Sole Racing presents the Jingle Bell Run taking place on Saturday, December 26 at the Canfield Fairgrounds.  Due to safety regulations, the race will take place in two heats of 150 participants per heat.  The first heat begins at 1:00pm and the second heat begins at 2:00pm.
The 5K will start and finish within the fairgrounds.  The course utilizes both paved and well-kept gravel roads. Those not comfortable with racing in person can also choose a virtual option.
Packet pick-up will take place on Wednesday, December 23 from 12pm-6pm and Thursday, Dec. 24 from 10am-2pm at Second Sole in Boardman.  The address for the store is 755 Boardman-Canfield Rd.  Youngstown, Ohio 44512.