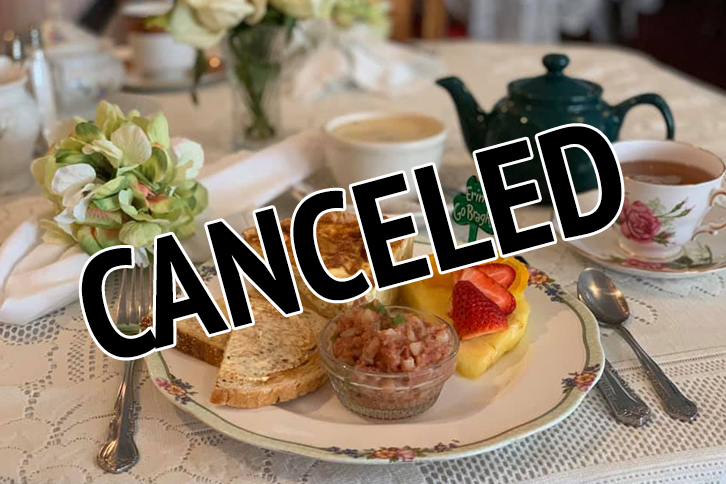 THIS EVENT HAS BEEN CANCELED.
Enjoy our homemade Irish quiche made with potatoes, turkey ham, Irish cheddar cheese, cabbage, and onions. Served with fresh fruit and toasted rye bread with Irish butter. Corned beef hash served on the side. Choice of a cup of soup. Served with a 2-cup pot of tea. Beverage options: Coffee, Top of the Mornin' Tea, Irish Breakfast Tea, Chocolate Mint Tea, Soda. $18.79 per person.
March 14 through March 17, 2020 from 11:00am to 4:00pm. Reservations suggested, call 330-533-4749.