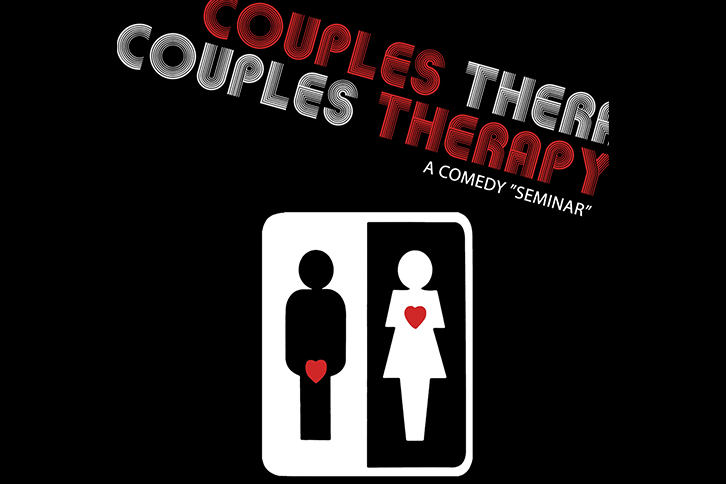 On Saturday, February 12, 2022, at 7:30pm, Friends Of The Playhouse will host a one night only, world premiere comedy event on The Youngstown Playhouse Main Stage, entitled COUPLES THERAPY.
Written and Directed by Jason Tarr, this Valentine's Day special event will feature Playhouse veterans Brandy Johanntges and John Cox as married relationship experts who will help the audience navigate the battle of the sexes. This unique and clever combination of theatre and stand-up comedy is as funny as it is insightful. Audiences will go on a hilarious and interactive ride as they explore and appreciate the differences between men and women.
COUPLES THERAPY marks Tarr's playwriting and directorial debut. Based off the stand-up comedy of the veteran comic, Tarr, born and raised in Boardman Ohio, first took on the comedy stage at just 17 years old at the local Funny Farm Comedy Club. He quickly became a regular favorite and soon branched out on the road traveling and opening for the likes of Carrot Top and Jeff Dunham. Upon moving to Los Angeles at the age of 21 he began to branch out into film, television, and theatre while continuing to be a regular at the world-famous Laugh Factory and Hollywood Improv comedy clubs. After years of headlining clubs from coast to coast, Tarr is thrilled to premiere his show at the Youngstown Playhouse.
This Valentine's Day special event will feature a cocktail hour at 6:30pm followed by the Main stage premiere at 7:30pm. Cox, who also serves as Board President, states, "what could be more fun for Valentine's Day than to laugh with, and at each other? Because the only thing crazier than relationships are relationship seminars."
Tickets are $30 and can be purchased online at http://youngstownplayhouse.org/couples-therapy or by calling the Briarfield Box Office at 330-788-8739
COVID-19 Policy: The Youngstown Playhouse requires audience members to be masked and eligible company members to be vaccinated. They thank you for your cooperation with their safety policies and for helping the curtains stay up for live theatre in the Mahoning Valley.