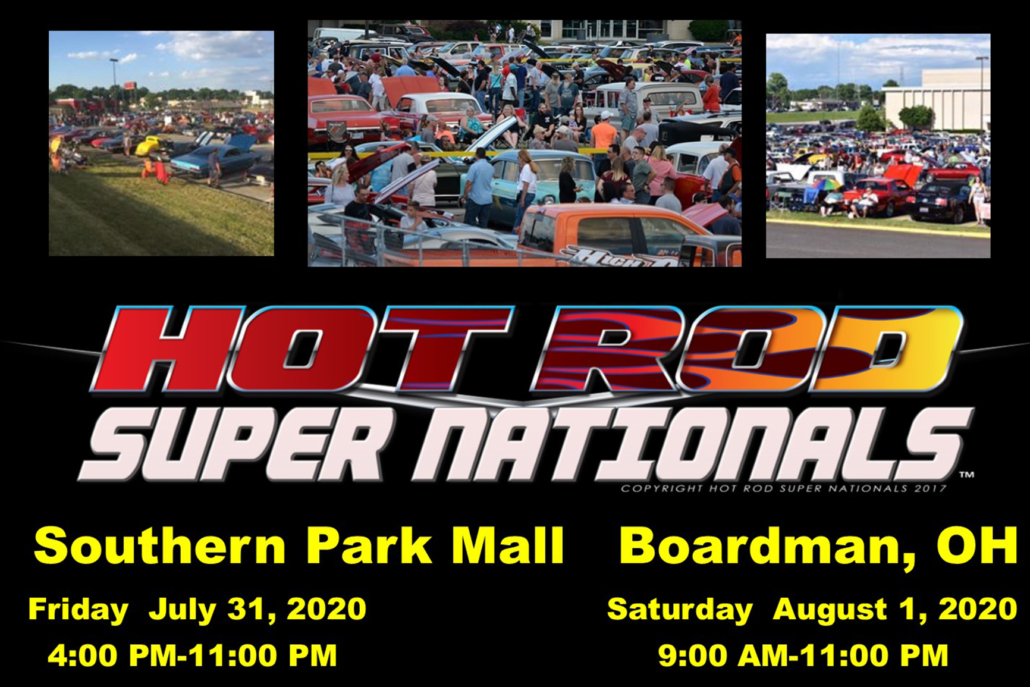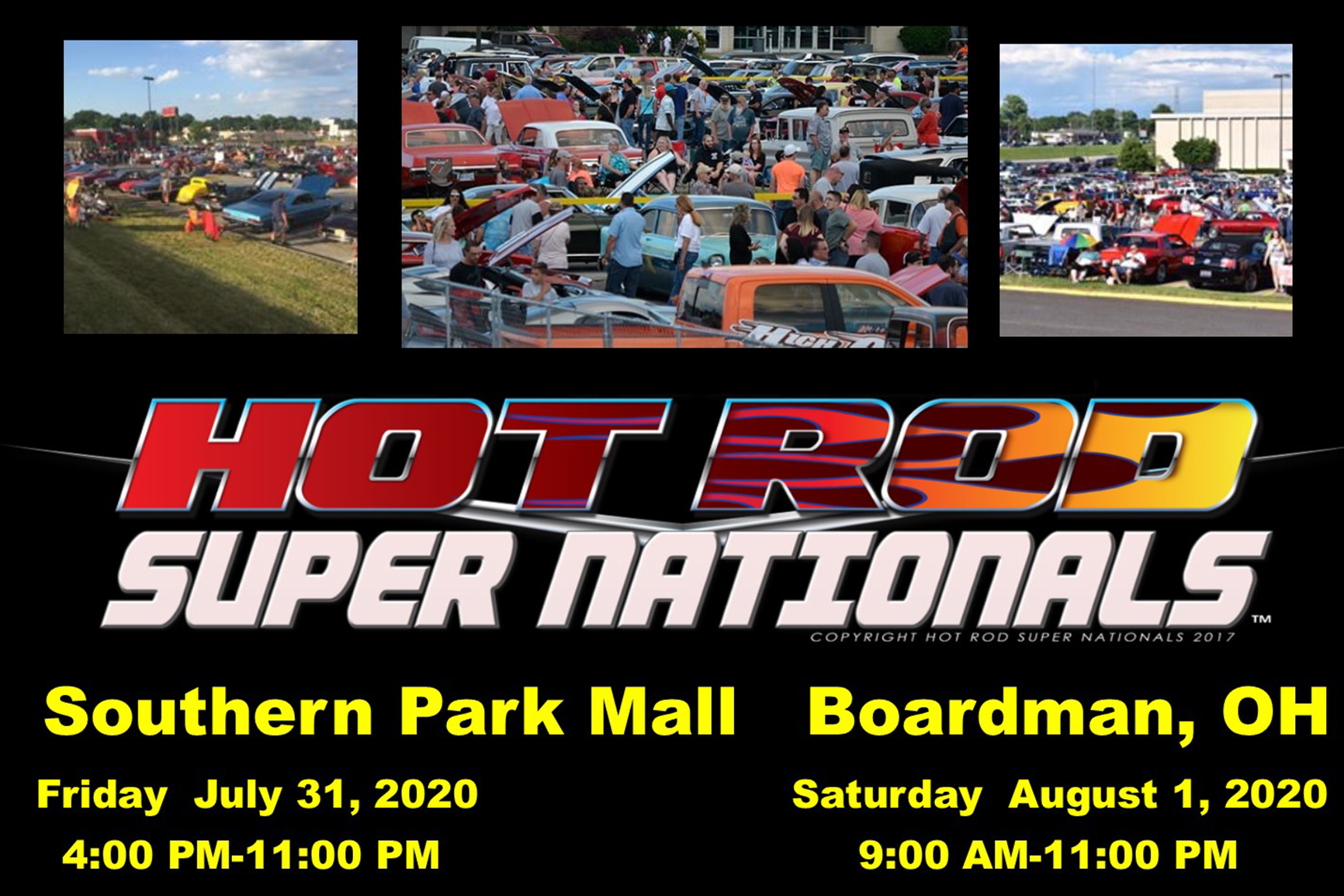 THIS EVENT HAS BEEN POSTPONED UNTIL FURTHER NOTICE.
The 2020 Hot Rod Super Nationals will be held on Friday, July 31 from 4:00pm-11:00pm and Saturday, August 1 from 9:00am-11:00pm at the Southern Park Mall in Boardman.
No need to pre-register or purchase tickets. Just show up and enjoy the cars! They'll have a large area of the parking lot reserved for "show cars." First come…first parked! There is NO COST for entry! That means NO COST for show cars as well as spectators. Admission is FREE for everyone!
Interested vendors can email [email protected] For the latest event news, visit their Facebook page.