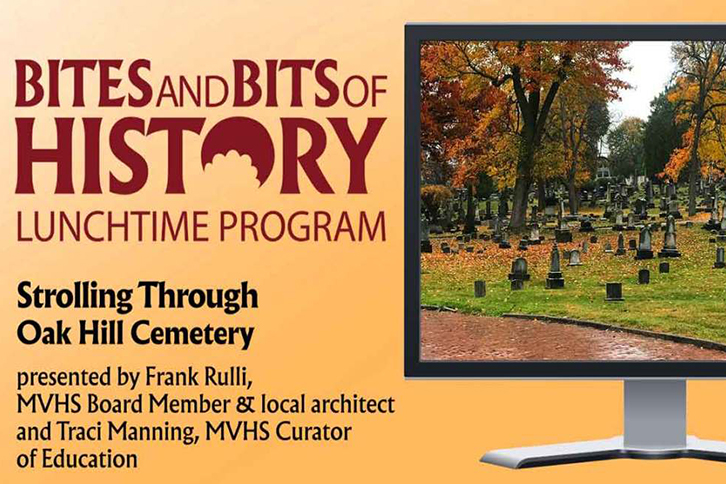 Continuing in an ONLINE video format, the first Bites and Bits of History lunchtime program for the Fall 2020 series is debuting Thursday, October 22 at noon, on the MVHS YouTube channel at http://bit.ly/bites-and-bits-of-history. You can also click the link on the MVHS Facebook page at https://www.facebook.com/mahoninghistory.
The Oak Hill Cemetery Tour goes virtual this year! In lieu of the annual in-person, History To Go event, MVHS will premiere a video presentation which highlights the architectural and cultural history of the cemetery. Learn about the landscape and design of the cemetery, along with a few of its famous, permanent residents.
Frank Rulli, MVHS Board Member & local architect, as well as, Traci Manning, MVHS Curator of Education, will be the co-presenters.
You don't have to register for this online event. Just visit the MVHS YouTube channel at https://bit.ly/mvhs-hands-on-history on Thursday, October 22 at noon or anytime after its debut.