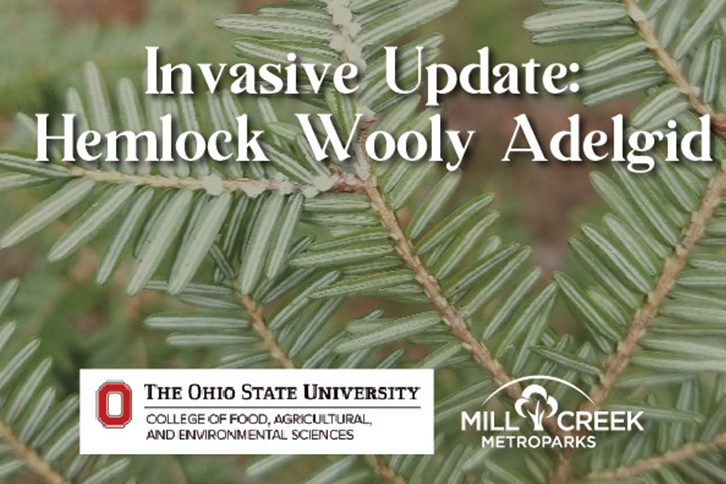 A FREE virtual lecture through Zoom will be held on March 31 at 6pm. Learn about Hemlock Wooly Adelgid (HWA) which is an invasive pest from Asia that is threatening our hemlock trees. It was first discovered in southeast Ohio in 2012 and was first discovered in Mahoning County in 2020.
To register and receive log-in information, please visit the following link: https://mahoning.osu.edu/events/invasive-update-hemlock-wooly-adelgid
Questions? Call 330-533-5538.
Presented by: Ohio Department of Agriculture, Ohio Department of Natural Resources, Ohio State University Extension, and Mill Creek MetroParks