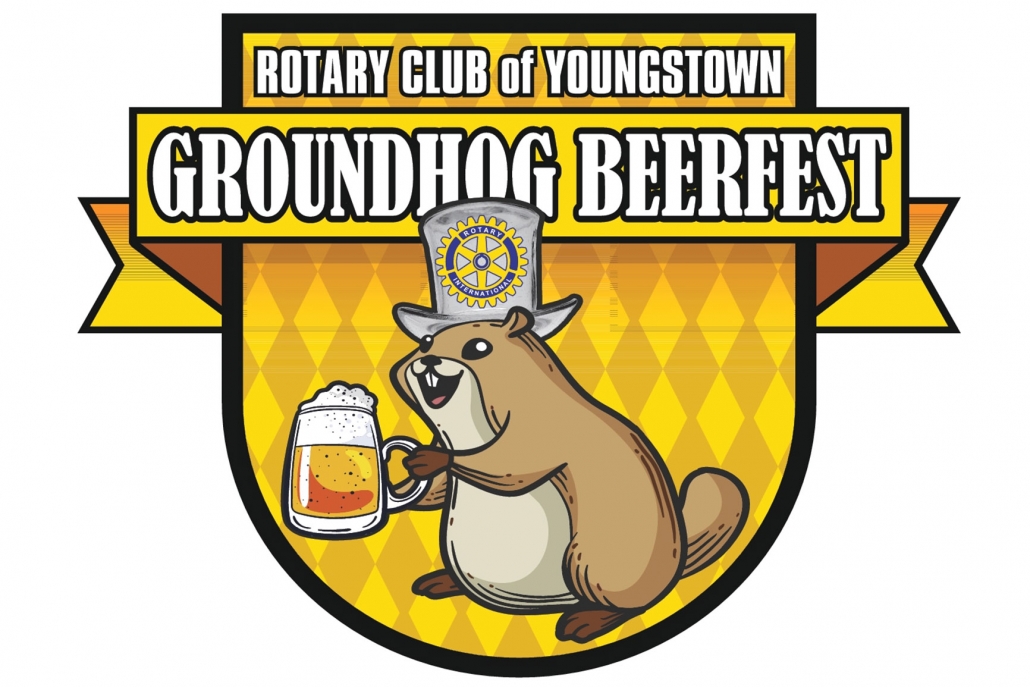 The Rotary Club of Youngstown is excited to announce the inaugural Groundhog Day Craft Beerfest on Saturday, February 2, 2019 at Stambaugh Auditorium in the Jeanne D. Tyler Grand Ballroom. Local, regional and national craft brewers will participate in the event, where patrons will have the opportunity to sample a wide variety of IPAs, stouts, porters and more.
The Groundhog Day Craft Beerfest will raise funds that allow Youngstown Rotary to support local organizations such as Potential Development, Boys and Girls Club, and OH WOW! Children's Center for Science and Technology.
The Beerfest will consist of two sessions, 1:00pm to 4:00pm and 6:00pm to 9:00pm, with an hour-long VIP tasting preceding each of the sessions. General admission tickets are $40 and VIP tickets are $60, and can be purchased through the Stambaugh Auditorium box office by calling 330-259-0555 or by visiting www.stambaughauditorium.com. The box office is open from 9:00am until 6:00pm Monday through Friday. There will be a $5 service fee per ticket.