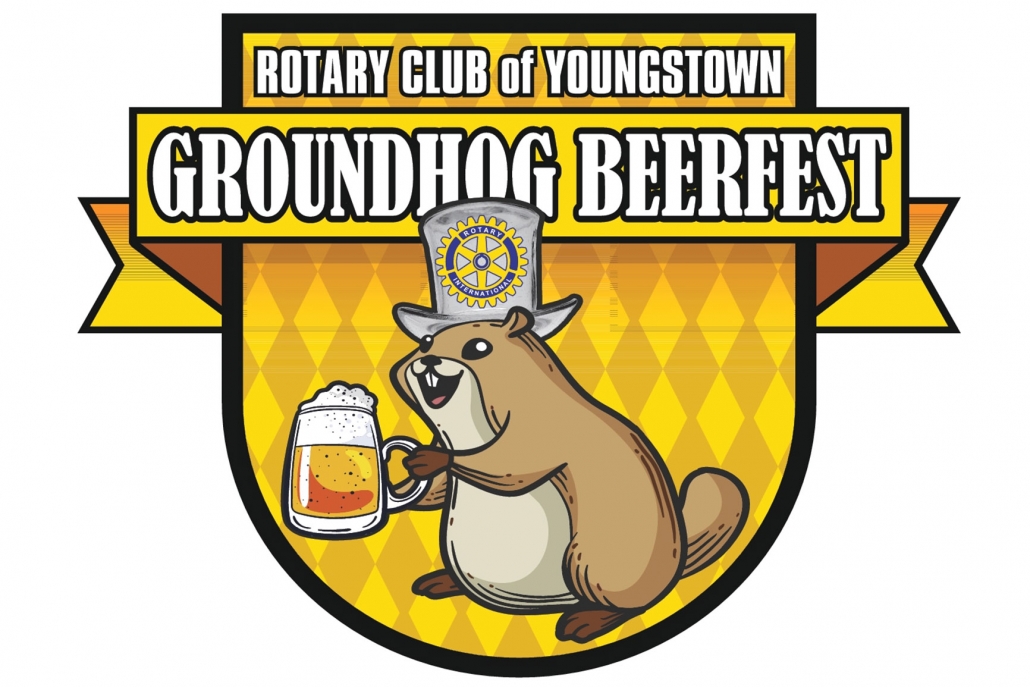 The Rotary Club of Youngstown is pleased to announce the 2nd Annual Groundhog Craft Beerfest! The Beerfest will bring together some of the most popular craft beers from national, regional and local breweries. Ticket prices are $40 for General Audience and $60 for VIP, plus applicable fees.
Session #1 – 12:00pm-1:00pm VIP / 1:00pm-4:00pm General Audience
Session #2 – 5:00pm-6:00pm VIP / 6:00pm-9:00pm General Audience
This event is being hosted to raise funds to support the Rotary Club's more than 100 years of charitable works in the Mahoning Valley. Some of their legacy projects include the founding of the Boys & Girls Club of Youngstown, and the establishment of Easter Seals locally, and, most recently, the restoration of the Wick Park Pavilion. Club members include more than 75 key business and not-for-profit community leaders who serve the community through international, community, youth, vocational and club service.
Local Breweries (as of 1/6/2020) include Biker BrewHouse, Birdfish, Elevator Brewing Co., Land Grant, Modern Methods, Muskellunge Brewing Co., Noble Creature, NUMBERS, Paladin, Penguin City Beer, Railroad Brewing Co., Sun Dog Cellars (cider), and Wild Ohio. Regional/National Breweries include Brew Dog, Cigar City, Columbus Brewing, Dogfish Head, Founders, Market Garden, New Belguim, Seventh Son, Southern Tier, and Sweetwater. Food is available for purchase including Stambaugh Auditorium, One Hot Cookie, Buckeyes & More, and Karma Korn Poppery.
For tickets, visit the Stambaugh Auditorium website.
* * *
Sebring Mansion Inn & Spa is offering a special overnight package including roundtrip limo to Stambaugh Auditorium for the event with 2 VIP tickets to the afternoon session. Make your reservations by calling 330-938-0423.