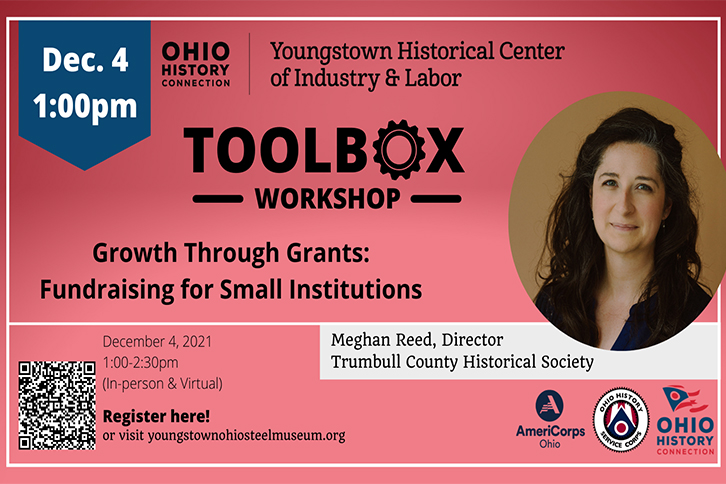 The Youngstown Historical Center of Industry and Labor will host a free Toolbox Workshop on grant writing and funding for small organizations from 1:00pm to 2:30pm  on Saturday, December 4.
Meghan Reed, director of the Trumbull County Historical Society, will present on the grant-writing process and tips to craft a competitive application.
The center at 151 W. Wood St. adjacent to the Youngstown State University campus hosts Toolbox Workshops throughout the year to provide small museums and history organizations in the region with insight into field practices. The programs are coordinated by the Ohio History Service Corps AmeriCorps at YSU. Spring workshops will include how to utilize digital catalogs and other related topics.
The workshops are free and open to the public. Registration is encouraged but not required. For more information or to register, visit the center's website at www.youngstownohiosteelmuseum.org/.