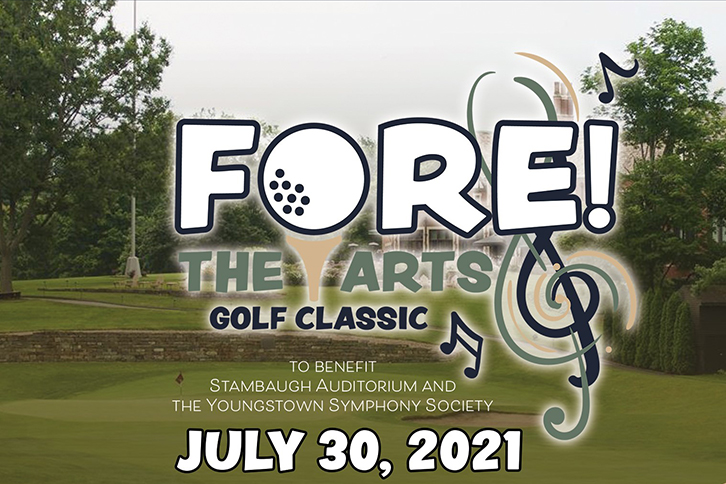 The first ever "Fore! The Arts" Golf Classic to benefit both Stambaugh Auditorium and the Youngstown Symphony Society will be held on Friday, July 30 at Youngstown Country Club. The event will begin at 7:30am and will include a day of golf followed by a cocktail reception, lunch buffet and presentation of prizes.
The event is hosted by the Boards of Directors of the Henry H. Stambaugh Auditorium and the Youngstown Symphony Society. Proceeds from the event will help to support programming for the upcoming season and educational and outreach activities as well.
Sponsorship opportunities include unique benefits including various recognition opportunities at the event as well as tickets, advertising and promotional opportunities throughout the upcoming season. Plus, sponsors will be publicly showing their support for the two premier non-profit performing arts organizations in the Mahoning Valley. Visit www.deyorpac.org or www.stambaughauditorium.com for more information or contact JoAnn Stock, Chief Development Officer at 330-747-5175 or [email protected] In addition to event co-chairs, Jim Dascenzo and Scott Schulick, the event committee consists of Terry Cloonan, Paul Homick, John Moliterno, the Very Rev. Msgr. Robert Siffrin, John Yerian and Scott Zoldan.