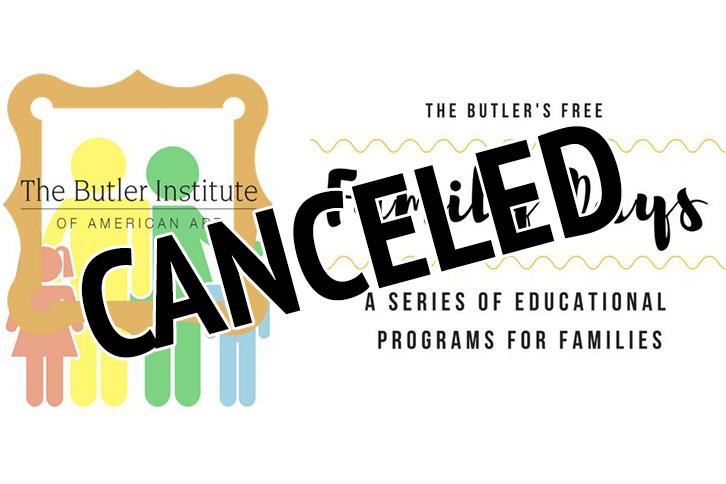 This event has been canceled.
Art lovers of all ages are invited to drop by for Family Days scheduled at The Butler Institute of American Art. This free monthly program is usually offered 6 months out of the year and appeals to pre-school through primary grade children. Organized by the Butler's Education Department, Family Days programming engages young visitors and their families in "America's Museum". Join artist and Butler docent, Sandy Trolio, for an afternoon of family tours, demonstrations, and art making. Enjoy quality time with your family on a gallery scavenger hunt while exploring art and creativity. (No reservation required).
For more information contact Joyce Mistovich (Education Director): 330-743-1107; ext. 1101 or [email protected]
Family Days will be held Sundays, October 13, November 17, and January 12, February 9, March 15 and April 19, 2020.