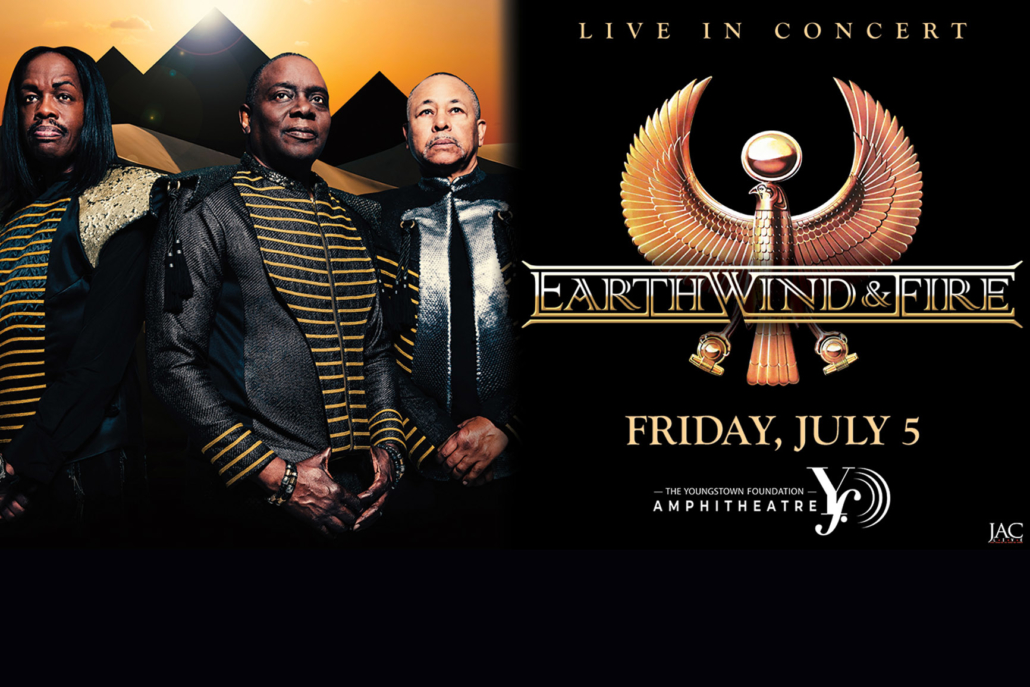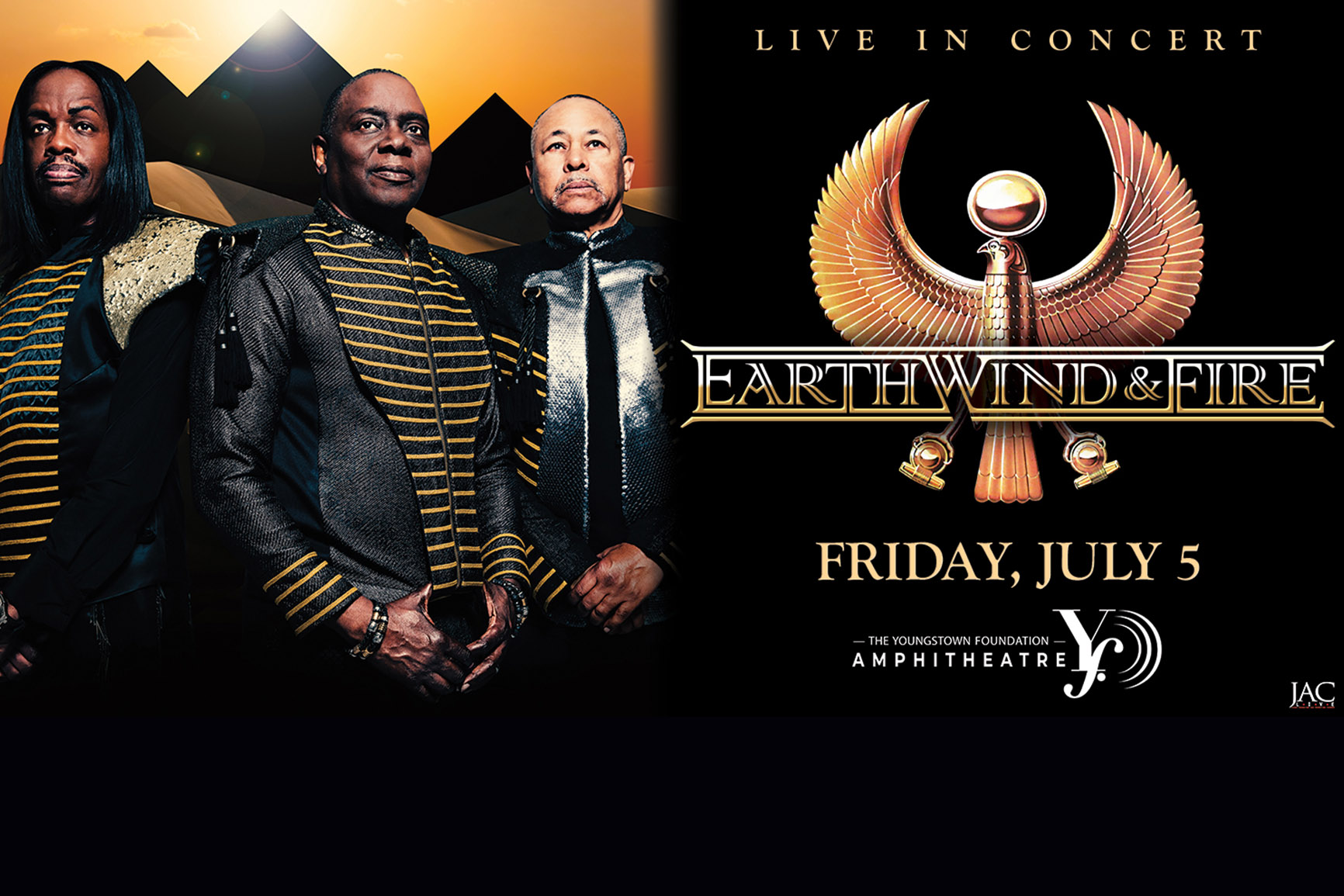 Rock and Roll Hall of Fame inductees Earth, Wind and Fire will perform Friday, July 5 at 8:00pm at The Youngstown Foundation Amphitheatre. Gates open at 7:00pm.
Their hit songs include "September," "Let's Groove," "Shining Star," "Serpentine Fire" and "After the Love Has Gone." Earth, Wind and Fire has won nine Grammy Awards and has sold more than 100 million albums worldwide.
For tickets, visit ticketmaster.com or The Southwoods Health Box Office. Find more information on tickets, policies and accessibility, directions & parking on The Youngstown Foundation Amphitheatre website.