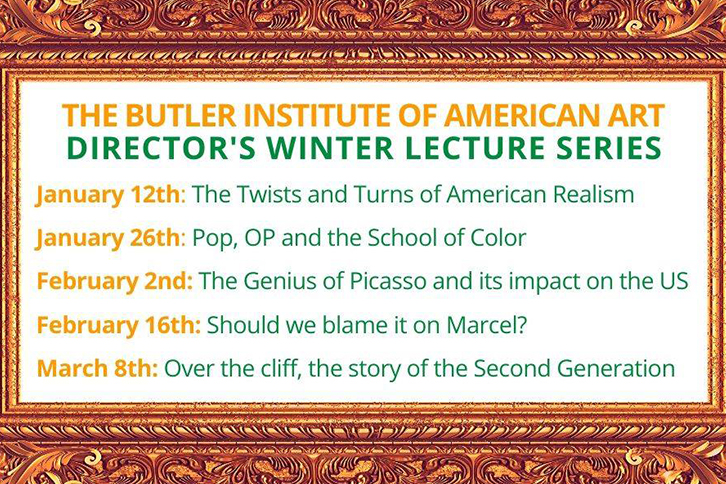 Join Butler Director Dr. Louis Zona on specially scheduled Sunday afternoons at 2:00pm for these free illustrated art talks presented in Zona Auditorium on the first floor of the Butler's Beecher Center. Seating is limited.
January 12 – The Twists and Turns of American Realism
January 26 – Pop, OP and the School of Color
February 2 – The Genius of Picasso and its impact on the US
February 16 – Should we blame it on Marcel?
March 8 – Over the cliff, the story of the Second Generation