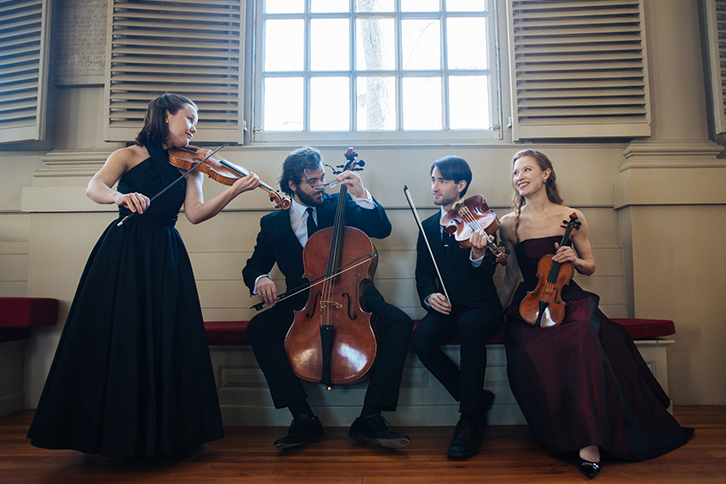 The Donald P. Pipino Performing Arts Series at Youngstown State University presents the Diderot Quartet on January 29, 2023 at 7:30pm in the Installation Gallery at the McDonough Museum of Art.
Diderot String Quartet—named after the eighteenth-century French philosopher and Boccherini enthusiast Denis Diderot—brings a fresh approach to works of the eighteenth and nineteenth centuries. Called "emotional, riveting, and ultimately cathartic," (The Wall Street Journal) Diderot came together in 2012 after having first met at Oberlin Conservatory and The Juilliard School. The four musicians share a background in historical performance and a passion for the string quartet genre; they found the thrill of exploring the quartet repertoire on period instruments to be irresistible.
For tickets, visit ysu.edu/pipino.