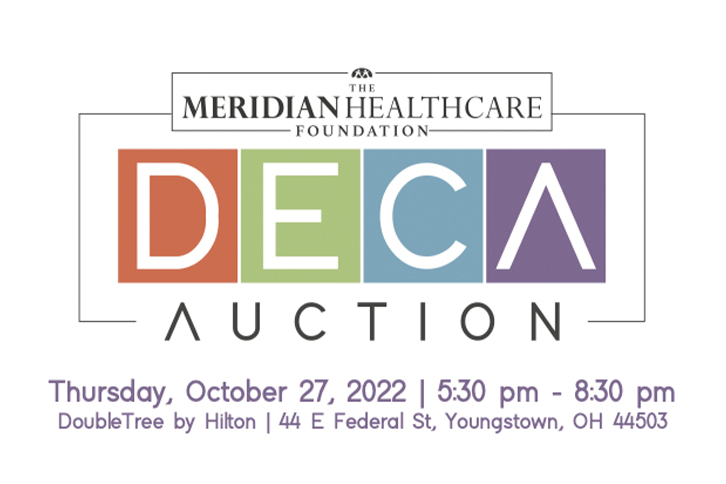 Join the Meridian Healthcare Foundation for the DECA Auction on Thursday, October 27 from 5:30pm-8:30pm at the DoubleTree by Hilton in downtown Youngstown. This exclusive event will feature 10 one-of-a-kind works of art centered around the concept of "hope."
Participating artists include: Philip Smallwood, Cecelia Ivy, Jenna Hudock, Bob Peck, Lindsay "Bones" Cordero, Kelley Booze, Michael Novotny, Mary Ann Sedivy, Deborah Campana, and Claire Hardy.
Tickets include interactive exhibits, live entertainment, chance auction, heavy appetizers by Chef Mark Canzonetta, Bistro 1907, and open bar. Purchase your tickets by Monday, October 10, 2022 on their website. Ticket purchase not required to register for free online bidding access.