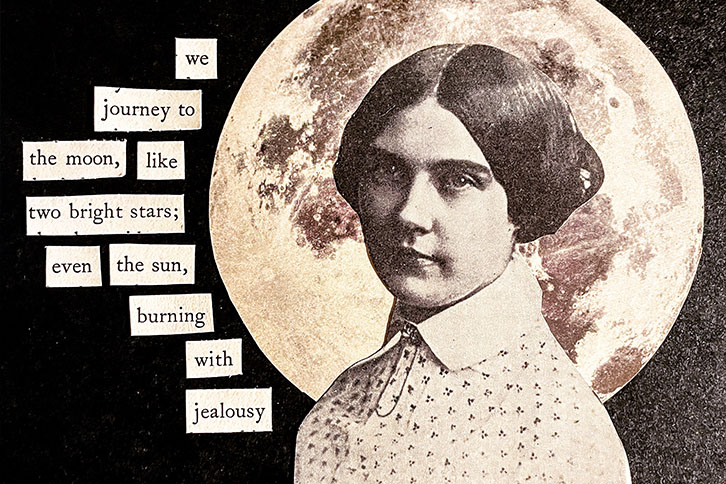 The McDonough Museum of Art announces a Cut-out Poetry & Collage Workshop for teens and adults on Saturday, May 7 from 2:00-4:00pm at the Museum. The event is free and open to the public, and supplies will be provided. Registration is required by May 1 at [email protected] and is limited to 25 participants.
Michael Nyers of Fade Into A Blackout – Blackout Poetry will lead this workshop for teens and adults. Participants will create a cut-out poetry and collage piece using magazine images and text from books. Nyers is a poet, mixed media artist, and author whose passion is blackout poetry — a mixture of poetry and art made by taking printed text and blacking out words to create a poem or statement — which he sees as a look into the subconscious mind that can promote mindfulness and creativity, benefiting overall well-being and mental health.
Photos will be taken of collages made on this day for posting on their social media pages in honor of World Collage Day, an international celebration of the fine art of collage on May 14. More information is available by calling the Office of Community Engagement and Events at 330-727-7514.