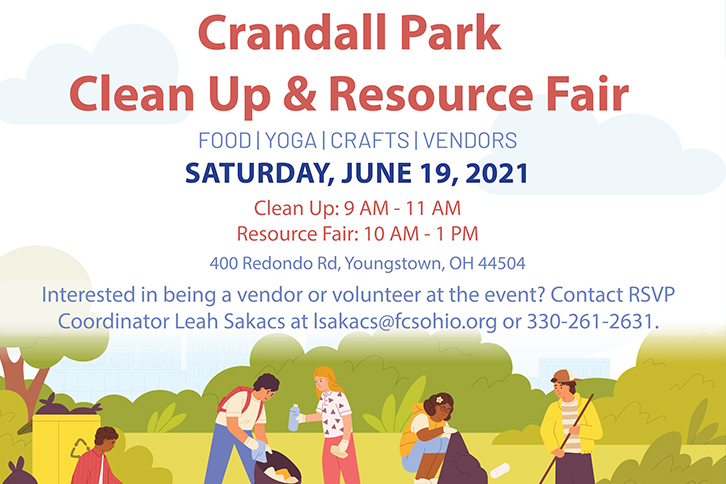 The Retired Senior Volunteer Program will host a park clean up and vendor event at Crandall Park on June 19 (Juneteenth). The park clean up and beautification will happen from 9:00am to 11:00am. Volunteers of all ages are invited to help with trimming back overgrowth along paths, picking up litter, planting flowers, etc. Volunteers are asked to bring gloves and any other gardening tools they have available.
The vendor and resource fair will begin at 10:00am and run until 1:00pm. You do not need to volunteer to visit the resource fair or participate in the day's activities. Attendance is free, but please consider donating nonperishable food and personal care items and reusable grocery bags to the Senior Support Action Group's food pantry delivery program. There will be a box at the action group's table during the event to collect donations.
For more information about the event or if you would like to make a donation, please contact RSVP Coordinator Leah Sakacs at 330-261-2631, or at [email protected].
For volunteer registration, please visit https://bit.ly/serveohio.