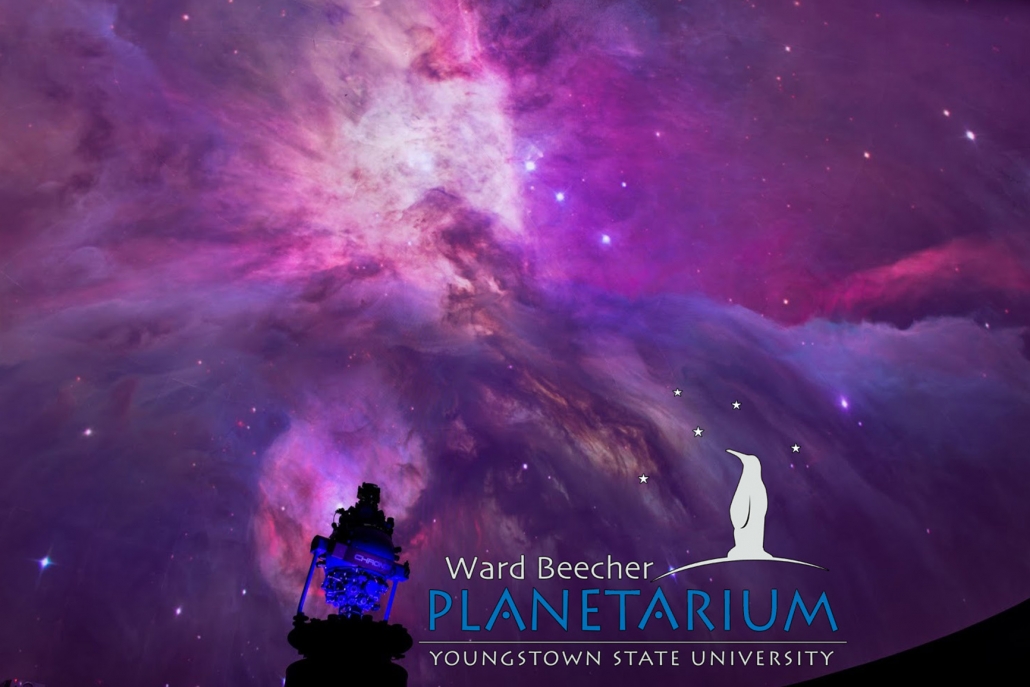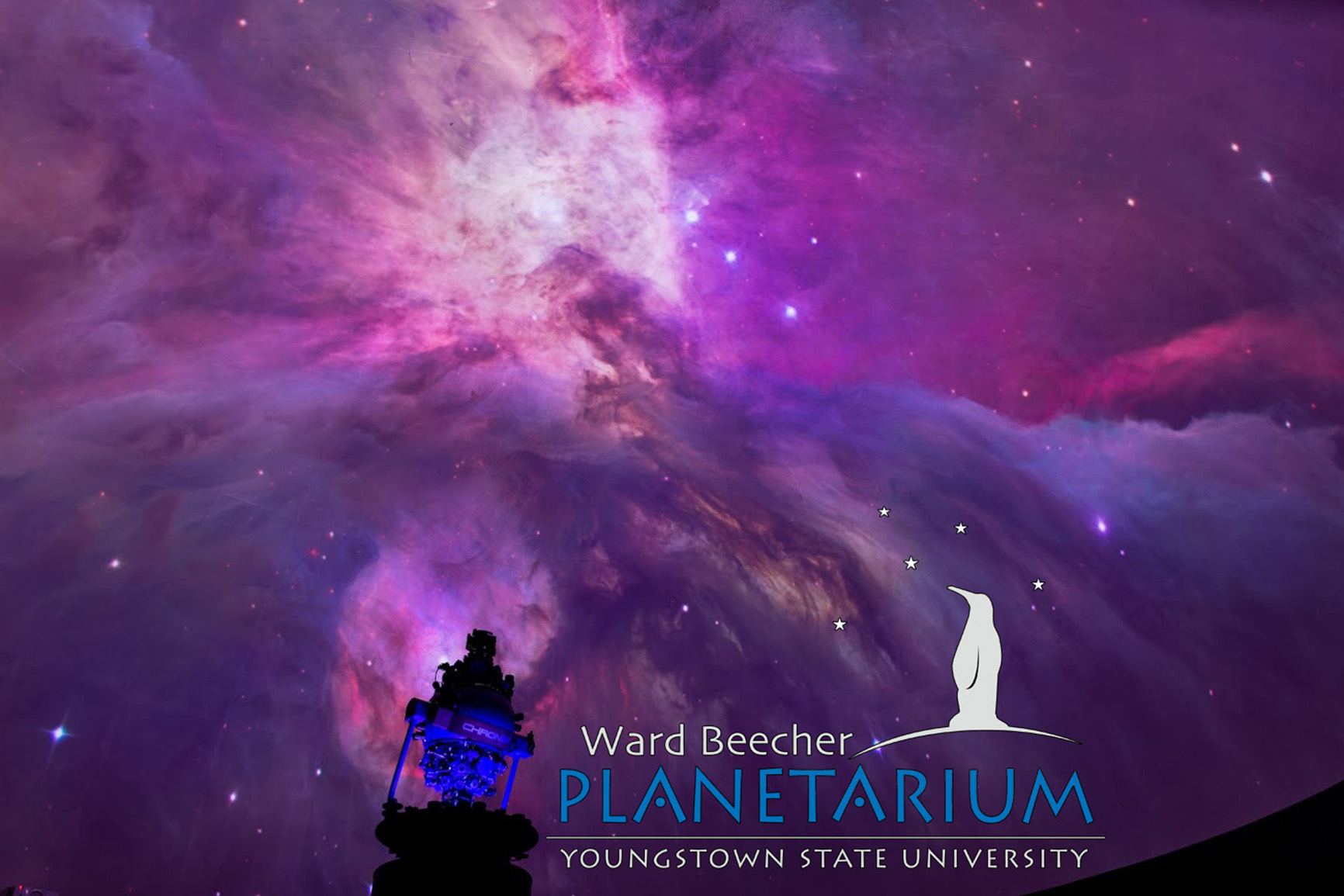 The Ward Beecher Planetarium at Youngstown State University presents Cosmic Recipe. The famous astronomer Carl Sagan once said: "If you wish to make an apple pie from scratch, you must first invent the universe." Though that may sound crazy, Sagan was onto something BIG! Want to know what? Pull up a chair at our Planetarium's Periodic Table and learn the cosmic recipes that created everything in our world – even us! Discover how the Big Bang and the stars have cooked up the everyday elements we interact with every day—like the calcium in our teeth, the silicon in our smartphones, and even the carbon in our apple pies. Explore the world of chemistry—the protons, neutrons and electrons! See how tiny atoms relate to the mammoth stars! Connect the physical worlds of the small and large in this engaging and inspiring show.
Shows are Saturday, February 2, 9, & 16, at 2:00pm. All shows are free and open to the public (donations are always appreciated). No reservations are needed – doors open 30 minutes prior to show time. Seating is first come, first seated.
Parking Information:
Limited street parking is available on Lincoln, Phelps, Hazel, and Wood Streets. Parking is also available in the Wick Ave. parking deck (M1) for a fee of $5.00, or free with a YSU parking permit. Visitors should park on the 4th floor of the deck and use the pedestrian bridge to campus. From the campus end of the pedestrian bridge, turn left as you pass the library and use the sidewalk to the Ward Beecher Planetarium. There is a small handicap lot located between Jones Hall & Ward Beecher Hall.
For more information, call 330-941-1370 or visit their website.