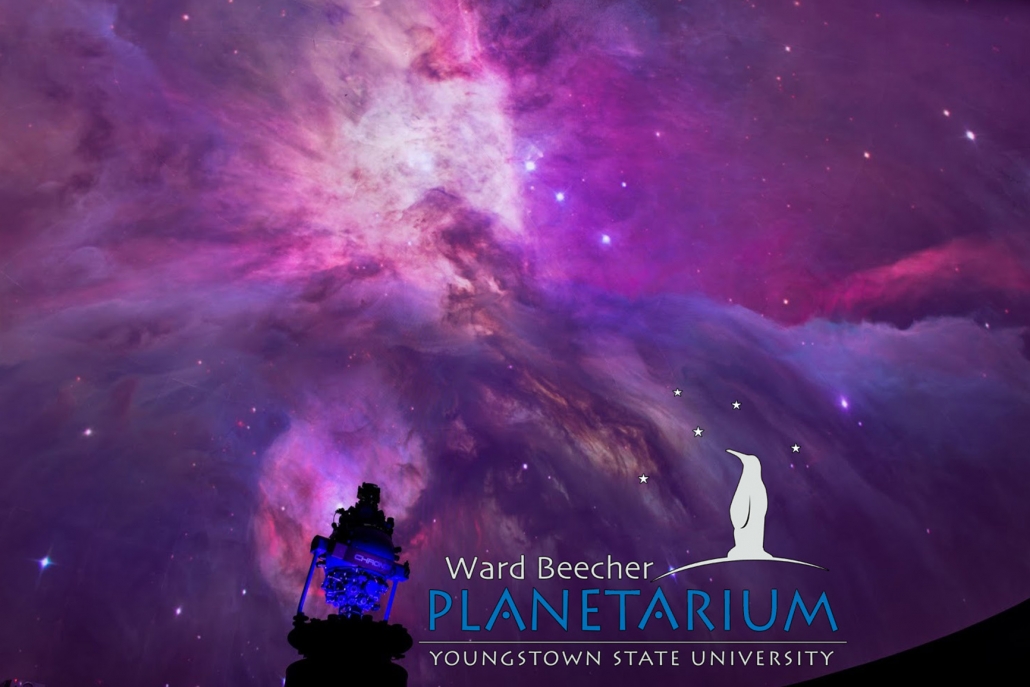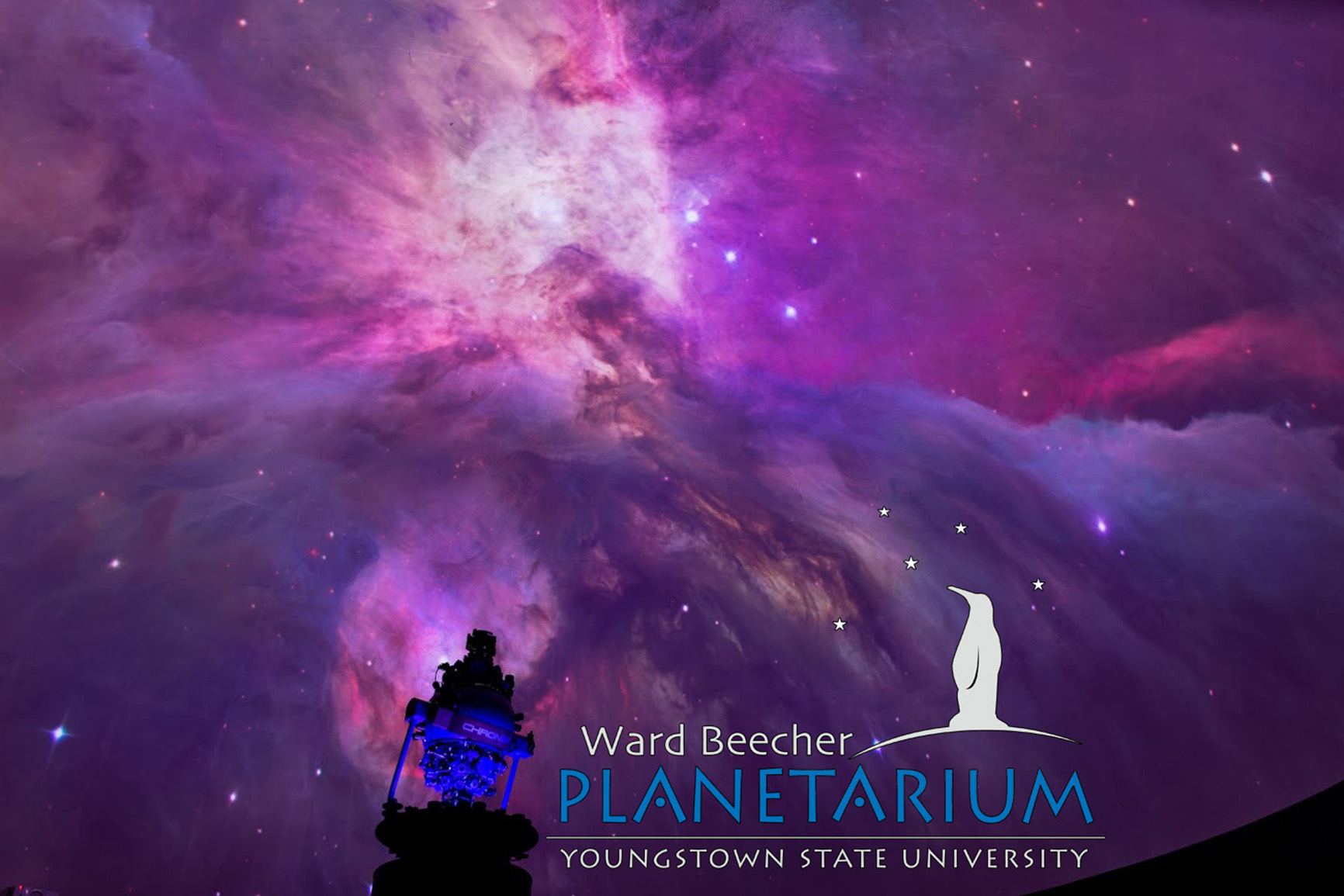 The Ward Beecher Planetarium at Youngstown State University presents Cosmic Castaways. There are places where the night sky has no constellations. No Orion, no Big Dipper, nothing but a few lonely, far away stars and a few faint, ghostly patches of light. Most stars lie within the crowded boundaries of galaxies, traveling with their brothers and sisters in a vast galactic family. But some find themselves on their own, deep within voids between the galaxies. These are the cosmic castaways. An original production of the Ward Beecher Planetarium, this program is based on research by YSU's astronomers Dr. John Feldmeier and Dr. Patrick Durrell.
Shows are Friday, November 2 & 16, at 8:00pm, and Saturday, November 3, 10 & 17 at 8:00pm. All shows are free and open to the public (donations are always appreciated). No reservations are needed – doors open 30 minutes prior to show time. Seating is first come, first seated.
Parking Information:
Limited street parking is available on Lincoln, Phelps, Hazel, and Wood Streets. Parking is also available in the Wick Ave. parking deck (M1) for a fee of $5.00, or free with a YSU parking permit. Visitors should park on the 4th floor of the deck and use the pedestrian bridge to campus. From the campus end of the pedestrian bridge, turn left as you pass the library and use the sidewalk to the Ward Beecher Planetarium. There is a small handicap lot located between Jones Hall & Ward Beecher Hall.
For more information, call 330-941-1370 or visit their website.