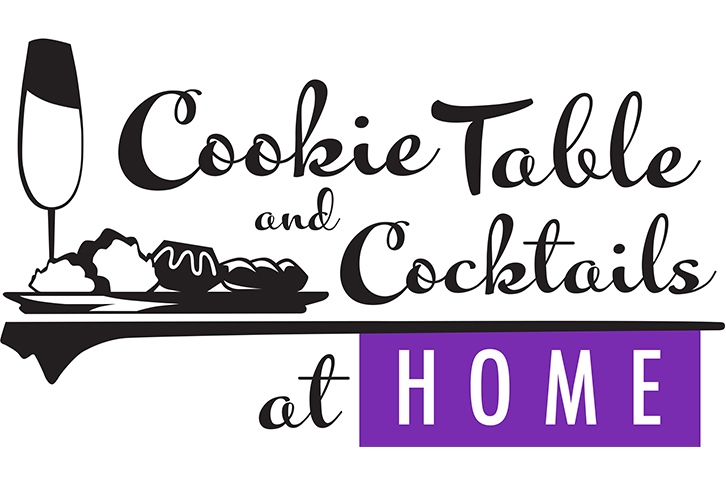 The Mahoning Valley Historical Society will have its ninth annual Cookie Table and Cocktails at Home fundraising event, to be held online through its website and social media platforms. A weeklong basket raffle and silent auction will precede a celebration video program on Saturday, February 27, 2021 at 6:00pm.
The historical society's website will be the main source for all event details, where and how to access the online basket raffle and silent auction, as well as, how to make a financial gift to MVHS. Links to the concluding video program will be accessible via the same website, MVHS' YouTube channel, and Facebook page. This year's participation will be FREE for the general public to view all the various parts of the event. Supporting its operations and preservation efforts, this is the largest fundraiser of the year for MVHS.
Traditionally, Cookie Table and Cocktails has been a live, catered event that is styled to recreate a traditional Youngstown wedding reception and features a judged, cookie baking competition for both amateurs and professionals. Due to public health precautions and the change to a virtual format, there will be no distribution of actual cookies.
The online video program will have Stan Boney, longtime local TV journalist, continue as event emcee again this year. The lead segment will include the February Bites and Bits of History presentation, "A Cookie Table and Cocktails Special," which will cover the cultural history of this regional phenomenon. Other segments will give an overview of MVHS and this annual fundraising event, acknowledgement of sponsors, and insights on how cookie competitions are judged. Special features will be a demonstration of how to make the event's signature cocktail, appearances from local bakers and special guests, and the musical story of Del Sinchak and his "Cookie Table Polka."
More details for the ninth annual Cookie Table and Cocktails at Home are available at the MVHS website and their Facebook page.