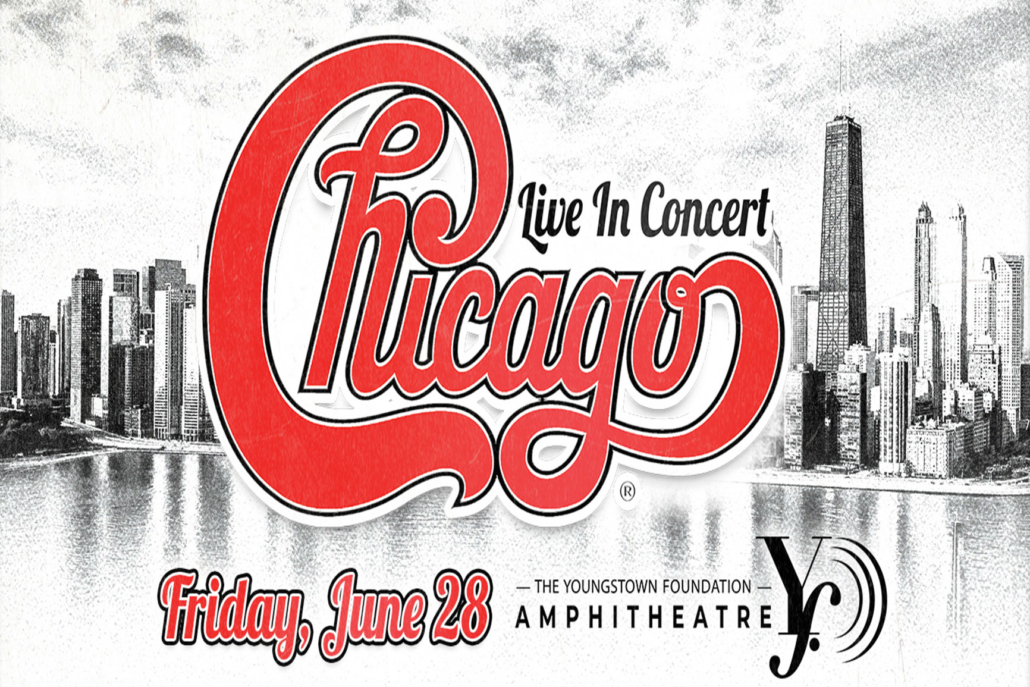 Classic rock band Chicago will return to Youngstown on Friday, June 28 for an 8:00pm concert at The Youngstown Foundation Amphitheatre. Gates open at 7:00pm.
Rock and Roll Hall of Fame inductees Chicago has produced dozens of hit songs since the act premiered in 1970, including "25 or 6 to 4," "Does Anybody Really Know What Time It is?," "Feelin' Stronger Every Day," "Saturday in the Park" and "You're the Inspiration." Chicago has released 36 albums, of which an impressive 25 have been certified platinum. The band has a total of 47 gold and platinum awards.
For tickets, visit ticketmaster.com or The Southwoods Health Box Office. Find more information on tickets, policies and accessibility, directions & parking on The Youngstown Foundation Amphitheatre website.