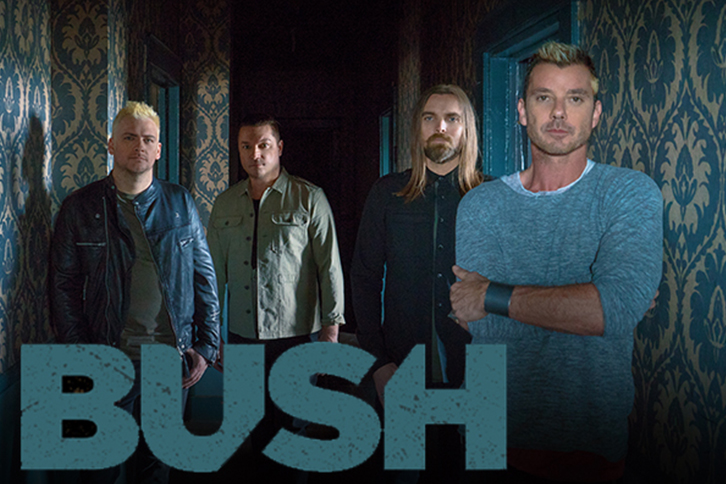 In 1994, Bush found immediate success with the release of their debut album, Sixteen Stone. By the end of December, Bush's "Everything Zen" video had landed in MTV's Buzz Bin and the album began to take off; by spring of 1995, the record had achieved gold certification. Other hits from the band's debut album include "Comedown," "Glycerine," "Little Things," and "Machinehead." Bush was the first post-Nirvana British band to have success in the states.
Although, the band broke up in 2002, they reformed in 2010, and have since released three albums: The Sea of Memories (2011), Man on the Run (2014), and Black and White Rainbows (2017). The current members include, Gavin Rossdale (Vocals/Guitar), Robin Goodridge (Drums), Chris Traynor (Guitar), and Corey Britz (Bass).
For tickets, visit the Stambaugh Auditorium website, call 330-259-0555 or visit the Florence and Ward Beecher Box Office, open Monday to Friday: 9:00am to 6:00pm, Saturday & Sunday closed.