EVENTS & CONCERTS: THE YOUNGSTOWN EXPERIENCE
Looking for something to do? You've come to the right place!
Check out all of the exciting happenings, events and concerts Youngstown has to offer!

All events for Breakfast with Anna, Elsa & Kristoff
Sunday, December 2019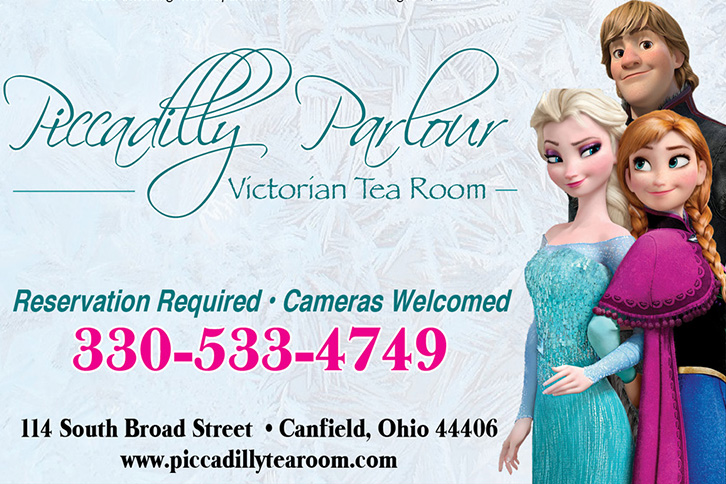 Piccadilly Parlour presents Breakfast with Anna, Elsa & Kristoff on Saturday, November 23, Sunday, November 24, and Sunday, December 29 from 9:00am-11:00am. $18.95 per child includes choice of chocolate chip pancakes or waffles, hashbrown, 2 sausage links, and choice of beverage. $19.95 per adult includes spinach tomato parmesan quiche, cranberry pineapple salad, 2 sausage links, hashbrown, served with orange tea bread. Beverage included. Reservations are required, call 330-533-4749. Cameras welcomed.
Find out more »