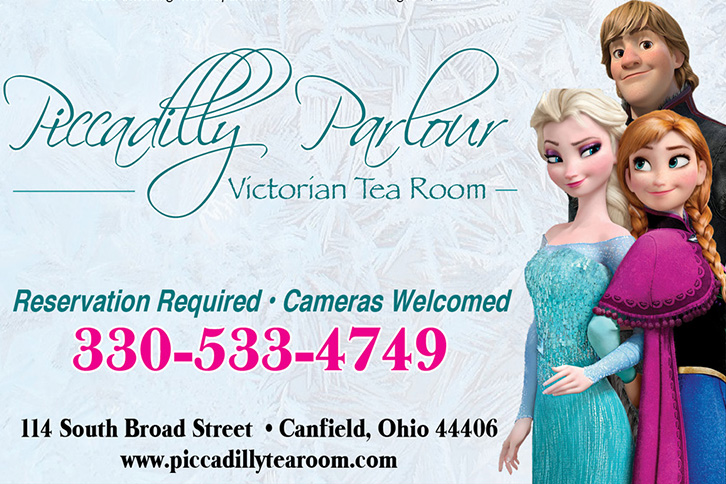 Piccadilly Parlour presents Breakfast with Anna, Elsa & Kristoff on Saturday, November 23, Sunday, November 24, and Sunday, December 29 from 9:00am-11:00am.
$18.95 per child includes choice of chocolate chip pancakes or waffles, hashbrown, 2 sausage links, and choice of beverage.
$19.95 per adult includes spinach tomato parmesan quiche, cranberry pineapple salad, 2 sausage links, hashbrown, served with orange tea bread. Beverage included.
Reservations are required, call 330-533-4749. Cameras welcomed.