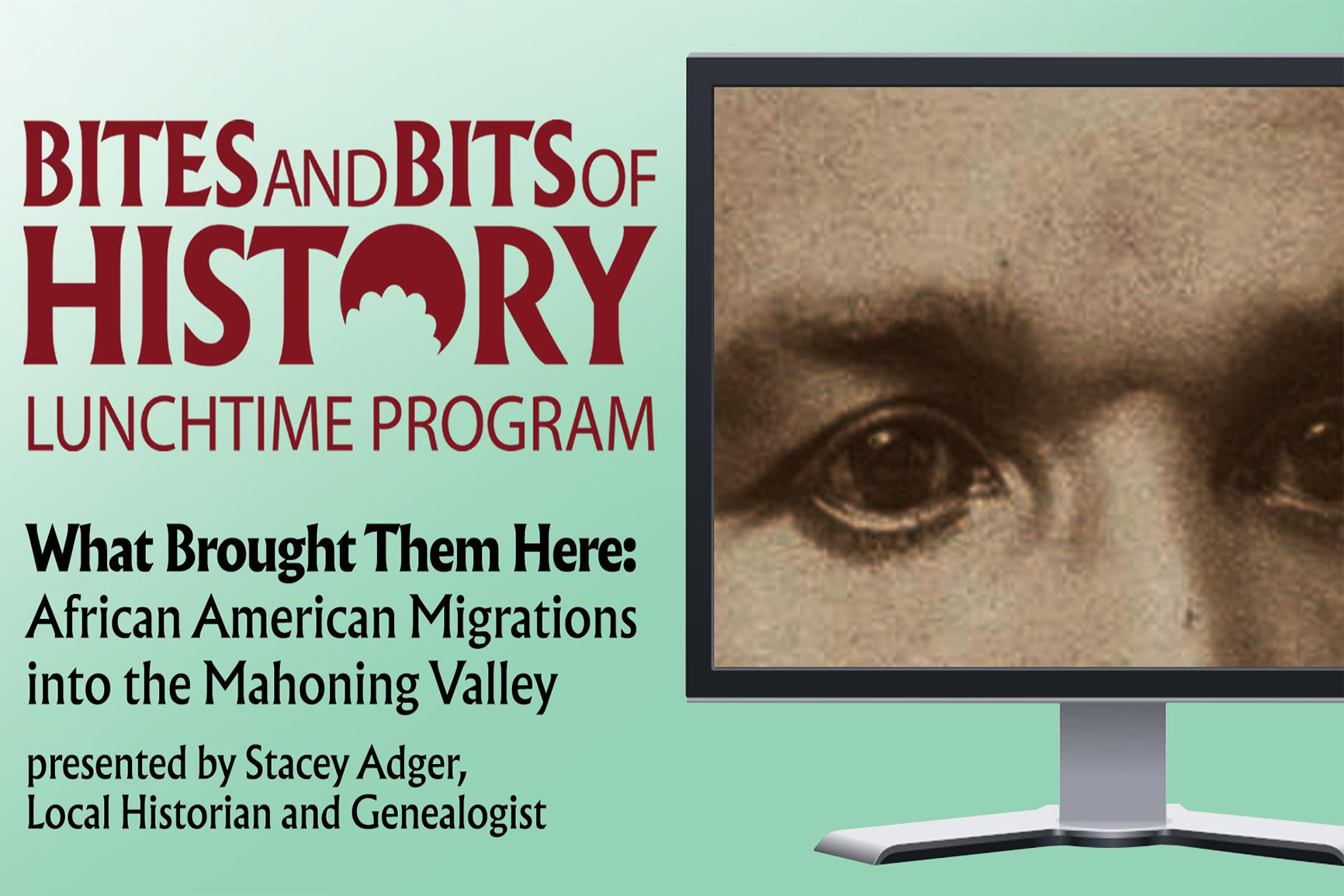 Mahoning Valley Historical Society will present "What Brought Them Here: African American Migrations into the Mahoning Valley," in a special online Bites and Bits of History lunchtime program at noon on Thursday, June 18, 2020. The main presenter will be Stacey Adger, local historian and genealogist. This program was rescheduled from its original date in February 2020, due to the closure of Tyler History Center and stay-at-home orders for the COVID-19 pandemic.
"We'll look back at what started the Great Migration from the southern states and what life was like for African Americans when they got here," says Adger.
Accessible through the MVHS YouTube channel and on its Facebook page, the public will be able to view the pre-recorded video presentation beginning at noon, lasting approximately one hour. Any questions that viewers may have can be entered in the comments section. A Facebook event has been created so that the public may receive reminders for the start time.
While the in-person, Bites and Bits of History Lunch Programs cannot be presented during the Tyler History Center's temporary closure, MVHS hope to provide this public outreach service in an online format until further notice. The next online video program, slated for July 16, 2020, will be "Lowellville, Ohio: Murders, Mayhem, and More" by Roslyn Torella, local history author. Those interested should consult the MVHS website.
The MVHS Bites and Bits of History lunchtime program series is presented by the John and Loretta Hynes Foundation. For any questions, please contact Traci Manning, MVHS Curator of Education by email at [email protected].