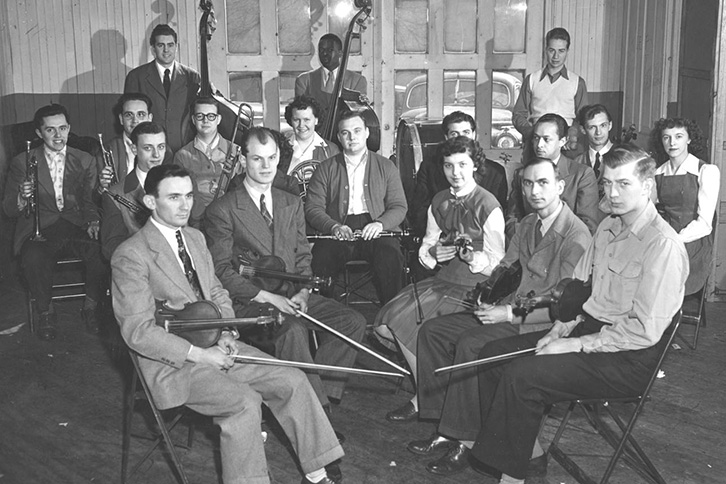 Mahoning Valley Historical Society announces its June Bites and Bits of History lunchtime program at the Tyler History Center. "The Journey to Excellence: The Dana School of Music" is the title of the free presentation at noon on Thursday, June 16, 2022. The program will be presented by Youngstown State University Curator Cassie Nespor.
William Dana started his music school in 1869 to provide the type of rigorous study he believed was necessary for professional musicians.  or 150 years, the school has remained rooted in those steadfast practice techniques while also adapting to changes in education and musical styles. This presentation will use historical photographs, programs, and recorded audio to tell its story.
Cassie Nespor is the curator of the Melnick Medical Museum and University Archives at Youngstown State University. She grew up in Sharon, PA, earned a bachlor's degree from Dickinson College (Carlisle, PA), a master's degree in Library Science from the University of Pittsburgh. She worked in archives and museums in Pittsburgh for 5 years before moving back to Sharon in 2009. She lives there with her husband and three daughters. As curator of the Melnick Medical Museum, she encourages interest in medical history with a local focus through free, mobile presentations, event partnerships, a blog, and a YouTube channel.