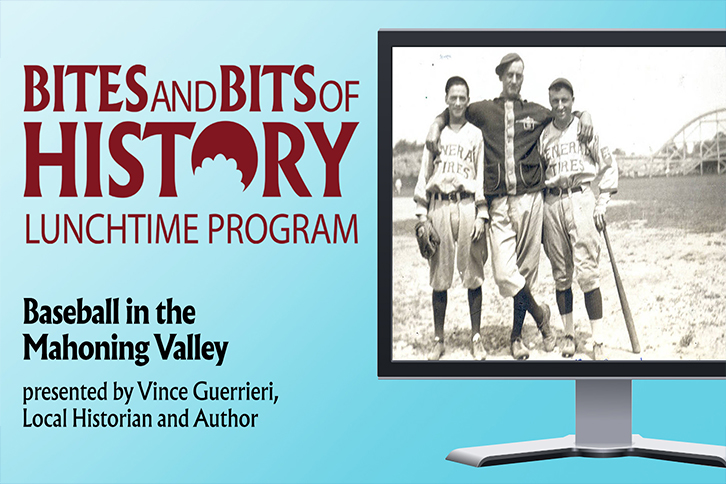 Continuing in an ONLINE video format, the third Bites and Bits of History lunchtime program for the Spring Series will debut on Thursday, June 17 at 12pm, on the MVHS's YouTube channel.
The history of the national pastime is intertwined in the Mahoning Valley, from players like Jimmy McAleer to George Shuba to non-playing contributors like Billy Evans and Harry Stevens. Although never home to a major league team, the Valley was home to a variety of minor league franchises and was visited by many famous ballplayers.
The main presenter will be Vince Guerrieri, Local Historian and Author.