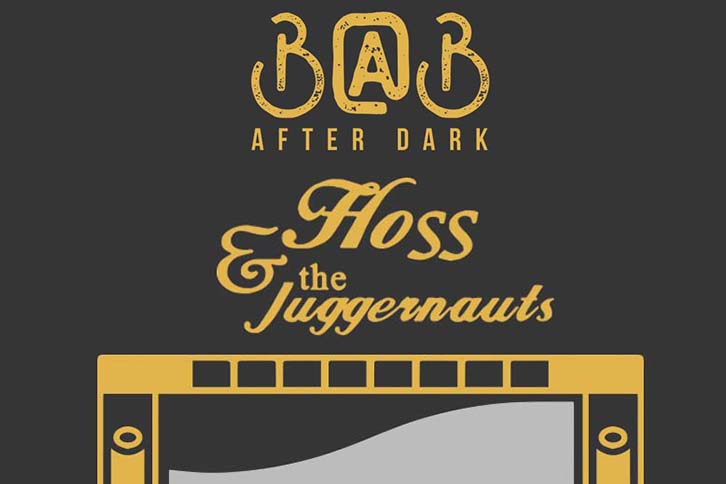 The seventh season of [email protected] (Bands at the Baugh) returns to the Garden at Stambaugh Auditorium this summer. [email protected]: After Dark will feature local music, a cash bar, and food selections.
Influenced by the Motown sound of Otis Redding and the Temptations, mixed with the raw emotion of the blues, and polished off with the sharp, refined edge of Youngstown's rust belt brand of rock, Hoss and the Juggernauts have a sound that is very familiar yet fresh and exciting. The lush, raw and soaring guitar work by Jordan Graham and John Anthony perfectly compliment Hoss's powerhouse vocals, while the impeccable pocked laid down by Mike Geffert on the bass and Roger Lewis on the drums make the music something to be heard.
Tickets are on sale now at the Florence and Ward Beecher Box Office, general admission tickets are $10. Call 330-259-0555 for more information.