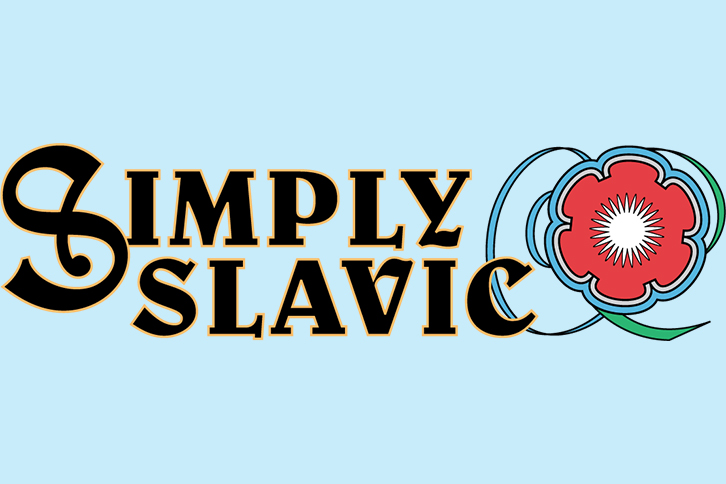 Growing up Slavic in the Mahoning Valley meant slices of kolachi or homemade chrusciki in your lunch box instead of Twinkies and Oreos. The organizers of Simply Slavic want to encourage the perpetuation of those recipes and traditions. One way they do so is the Annual Slavic Baking Competition on Saturday, June 11, 2022, which is one week before the annual Simply Slavic festival which takes place on June 17 & 18, 2022. Organizers are inviting the region's best amateur bakers to put their favorite recipe to the test!
This fun, friendly contest encourages talented amateur bakers to show their skills by putting their favorite ethnic bake goods and recipes in front of local Slavic celeb judges. Entries will be judged on three criteria – Taste (50%), Authenticity (25%) and Presentation (25%).
NEW THIS YEAR: The event also will feature a specialty tea service honoring Slavic tea ceremonies, curated by festival vendor Voyager Coffee and Tea.
Interested participants should submit their entry form with a $5 non-refundable entry fee, and a description of 75 words or less. The entry form is available online at www.simplyslavic.org/forms. Remember to highlight pertinent information like its Slavic roots, holidays at which it might be used and where you first ate it. You can fill out the form online and pay by PayPal/Venmo or mail a paper copy to Simply Slavic Baking Contest, 3804 Glenwood Ave Youngstown Ohio. Entries will be accepted until Friday, June 3, 2022.
Entries are to be brought to SMARTS, located in the Ohio One Building, 25 E. Boardman Street in downtown Youngstown (entrance is on Boardman St.) on Saturday, June 11, 11am-12pm, the day of the baking contest. Judging will begin at approximately 1pm. No baked goods can be submitted or will be accepted that have to be frozen, refrigerated or heated. Entry will be presented to judges at room temperature. Entries must be from non-professionals. Professional is defined as a person who is paid or has been paid to cook or bake. Complete information is on the baking contest form. Bakers for the contest must be present from the time of dropping off their entry to the announcement of the winners.
For more information contact Daphne Carr at 330-333-0708 or [email protected]