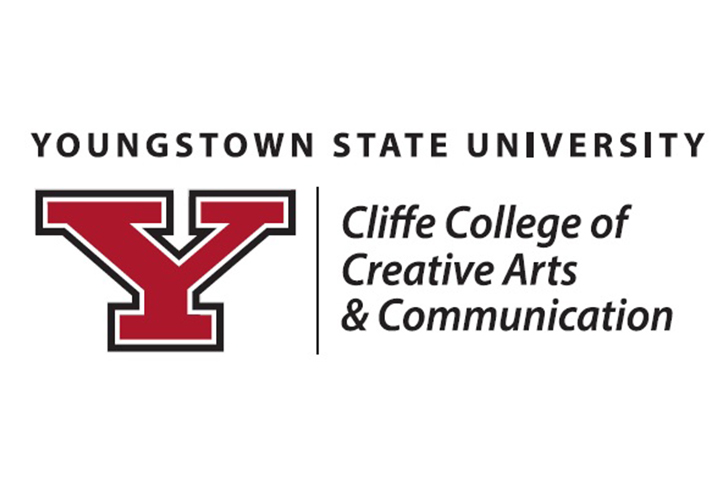 Over 120 visiting high school musicians from Wadsworth High School and Norwin (PA) High School will join Youngstown State University Dana School of Music faculty and student ensembles for the 14th Annual Youngstown State University Wind and Percussion Invitational at Stambaugh Auditorium on Friday, February 21 at 7:00pm.
Since 2007, 27 high school concert bands and wind ensembles from Ohio, Pennsylvania, and New York have attended this annual invitational festival. Visiting students will participate in master classes with YSU Dana School of Music instrumental music professors. The event will culminate with a concert featuring the two guest high school bands along with the YSU Percussion Ensemble, directed by Dr. Glenn Schaft, and the YSU Wind Ensemble conducted by Dr. Stephen L. Gage. Dr. Brandt Payne will guest conduct, while graduate student Andrew Kovaleski, winner of the 2020 Dana Young Artists' Competition, will perform a saxophone solo during Dahl's Concerto for Alto Saxophone & Wind Ensemble.
The YSU Percussion Ensemble will open the concert with Daniel Levitan's Septet. Following will be the Wadsworth HS Wind Ensemble, conducted by Dana Hire, performing, among others, Francis McBeth's Of Sailors and Whales. The Norwin HS Wind Ensemble, conducted by Timothy Daniels, will perform, among other selections, English Folk Song by Ralph Vaughan Williams.
The YSU Wind Ensemble will perform music by Claude T. Smith, Ingolf Dahl, Pytor I. Tchaikovsky, and, under the baton of guest conductor Brandt Payne, Percy Aldridge Grainger's Colonial Song. The concert will close with a combined ensemble performance of John Philip Sousa's classic, "Stars and Stripes Forever."
Tickets are $7 for adults and $6 for students and senior citizens. Those with a YSU ID are free. Tickets may be ordered by phone at 330-259-0555, in person that evening, or online at stambaughauditorium.com.
Free parking is available in lots adjacent to Stambaugh Auditorium. More information is available by calling the Office of Community Engagement and Events at 330-941-2307.