Welcome back to our Snapshots of Youngstown Winter blog series! In today's post, we share where to eat right in Mahoning County.
In case you missed it: We're looking forward to brighter days ahead with our Snapshots of Youngstown Winter 2021 gift card giveaway, happening January 19 through February 28! Take a photo of what YOU are doing to start the year off right for a chance to win one of twelve $50 gift cards to local restaurants. Need ideas? Continue following this blog series for suggestions!
But First, What Is Snapshots of Youngstown?
Great question! Snapshots of Youngstown Winter 2021 encourages you to start the new year off right in a healthy and positive way. Share a photo of what YOU are doing for a fresh start to 2021 and YOU can be randomly chosen as one of two weekly winners of a $50 restaurant gift card. We're talking some of Youngstown's favorite local eateries, like Stonebridge Grille & Tavern, Magic Tree Pub & Eatery, Cassese's MVR, or Mojo's Pub-N-Grill, just to name a few.
How to enter:
Take a photo of what you're doing to start the new year off right (hiking outdoors, healthy eating, yoga, reading, etc.)
Submit your photo here
Continue submitting photos for more entries!
Two winners of a $50 local restaurant gift card will be chosen each week, January 19 through February 28. Winners will be chosen at random and notified on Mondays. Multiple entries can be submitted, but winners are limited to winning one gift card. Learn more about Snapshots of Youngstown Winter 2021 here.
Core Life Eatery | Boardman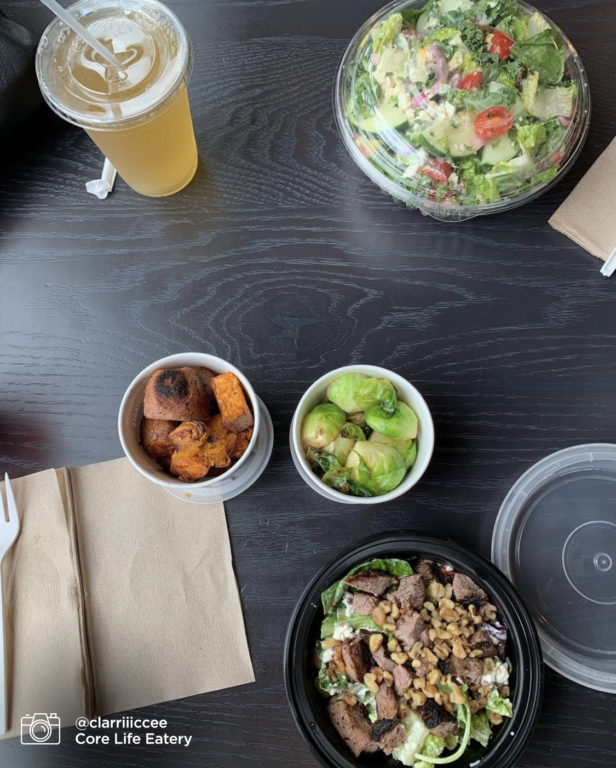 Eat clean, healthy and delicious food at Core Life Eatery, where all menu items are free of GMO's, trans fats and artificial colors, sweeteners and other additives. Choose from premade options or build your own salads, broth bowls, grain bowls, soups or plates, all made from scratch and assembled in front of you.
Ely's To Go | Boardman
If your new year's resolution was to go vegan, Ely's To Go in Boardman has you covered. Their menu is completely plant-based with dishes that are made fresh and change daily with different themes like Vietnamese, BLT and Taco. You'll find a variety of soups, salads, spring rolls, sandwiches and desserts all packaged to-go. Seasonal ingredients are sourced from local and organic suppliers whenever possible.
Sweet Melissa's Good Eats | Boardman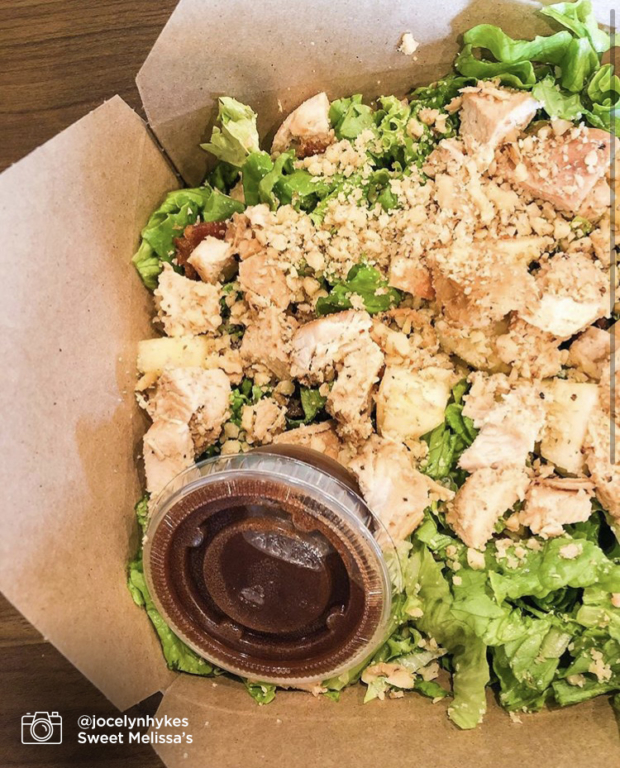 Known for their creative and delicious salads and wraps, all menu items at Sweet Melissa's Good Eats Boardman are made from the freshest ingredients possible – their vinaigrettes, sauces and dips are made-in house. You can also buy bottled dressings to take home for your own salads. Take-out and catering are available.
Zenobia Middle Eastern Cuisine | Canfield
When you enter Zenobia Middle Eastern Cuisine, you'll think you've traveled halfway around the world to another country. Middle Eastern cuisine is often considered one of the healthiest diets and Zenobia Middle Eastern Cuisine provides that with traditional dishes like kebabs, hummus and grape leaves. If you're exploring new and different diets, there's a variety of vegan and/or vegetarian options available.
Magic Tree Pub & Eatery | Boardman
It's all about supporting local businesses at the Magic Tree Pub & Eatery in Boardman. On most days, you'll find creative farm-to-table menu items curated by the restaurant's chef. By partnering with local farms, they ensure the meat, vegetables and fruits used in their extensive menu items is of the best quality and delicious! At Magic Tree, you'll also find a huge selection of locally made beer and wine to complement your meal.
Greens: The Salad Spot | Boardman
Greens: The Salad Spot in Canfield is much more than salad. Their goal is to change the way you look at diets and healthy food—it doesn't need to be boring and bland. With salads, wraps, soups, flatbread, bowls and smoothies all on the menu, no matter what your dietary restriction, you'll find something you'll love!
Sauceeino | Boardman
Every meal at Sauceeino is fresh and flavorful—rich in nutrients, protein, fiber and antioxidants—all served in a fast-casual atmosphere! Build your Mediterranean meal to fit your dietary needs and preferences by choosing from a wide variety of entrées, proteins, veggies, 30 homemade vegan and gluten-free sauces and healthy sides.
YO Fresh | Canfield
Want to get fresh, healthy, ready-to-eat meals delivered right to your door? Try YO Fresh! Nutritious and unique meal selections are rotated weekly to give you plenty of options. Just place your order by midnight on Thursday of each week, pick up or have delivered, heat and enjoy. Each meal comes with nutritional information, so you know exactly what you're eating.
Local Smoothie Shops and Juiceries
If you don't have a ton of time to eat, but need something filling (that isn't fast food), stop by one of the many smoothie shops and juiceries in the Youngstown area!
Pulp has locations in both Boardman and Poland and serves up real fruit smoothies, juice and wheatgrass with gluten-free, vegan and dairy-free options available. They also serve a variety of healthy snacks to-go.
If you want to make sure you're getting all the vitamins your body needs, try a fresh cold pressed juice from Orange Avocado Juicery. Packed with nutrients, these juices can be a cleanse, snack or meal replacement.
Healthy shakes, fat-burning teas and energizing coffees are on the menu at Youngstown Nutrition, Poland Nutrition and Austintown Nutrition (opening soon). The meal replacement drinks are delicious and you can add boosters like collagen and aloe for extra nutrients.
Now that you have some inspiration, order your next healthy meal and take some photos of your fresh start! Stay tuned for more Snapshots of Youngstown Winter 2021 blog posts right here on our website. In the meantime, visit our Facebook page or our website for more information about all things Youngstown.
https://youngstownlive.com/wp-content/uploads/Eat-Right.jpg
720
1500
Tara Mady
https://youngstownlive.com/wp-content/uploads/Youngstown-Live-Logo-Resized.png
Tara Mady
2021-01-25 10:23:28
2021-01-25 10:33:29
Snapshots of Youngstown Winter: Eat Right